Licensing
Our BOB FM® and HANK FM® brands are at the core of what we do. Both brands have proven their ability to stand out from the competition in markets across North America and are available to work for you – however you need them.
Learn more about BOB:


Learn more about HANK:

As a part of our licensing deal, we provide the following:
Programming
KMI will provide you with a BOB FM® or HANK FM® total turnkey solution that includes:
The BOB FM® and HANK FM® music library
Customized station logos
Jingles and monthly imaging updates
Daily music log schedules
Access to successful marketing concepts
The BOB and HANK "secret sauce"
If your needs are not quite as in-depth, or perhaps you want to keep the music scheduling in-house, we can set up a customized BOB® or HANK® solution just for you.
Here are some examples of what you can expect in a BOB® or a HANK®:
BOB® FM demo:
HANK® FM demo:
Branding & Imaging
KMI provides customized imaging and brand building solutions for all our radio clients.
Higher quality brands achieve a higher market share and higher profitability than their inferior competitors. At KMI we realize that quality is a vital ingredient to the success of any brand and that quality must be delivered extremely well and consistently.
KMI specializes in keeping the creative and imaging fresh and memorable 24/7. We employ an extremely talented team of writers and producers who "get it" and are responsible for some of the most unique creative heard on the radio today.
Monthly imaging updates are included in our turnkey solution.
Our partnership with G Networks gives our clients access to Spot Voltage, instant spot production with same-day service.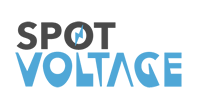 Research
To get where you are going you need to know where you are first. We believe in research and it is at the core of what we do. All of our 24/7 format's music is tested regularly against the target audience for maximum TSL. We provide ongoing music testing and ongoing perceptual research to make sure your listeners are hearing exactly what they want to hear.
Contact us or G Networks for more information.
Seeing something that could work for you but you're not sure? Give us a call anyway! We're willing to work with our clients to find a custom solution that works for them.